Started watching the anime Date A Live and I have to say that I'm pretty impressed with it. The visuals don't disappoint and neither does the music. If you are looking for an interesting anime to get into this summer Date A Live fits the bill, however its not the most original anime out there. It's very similar to Samurai Girls and The World God Only Knows. In fact with minor differences it could easily be those shows.
At first glance this anime seems like a harem/shonen clone of other anime we've already seen but it turns out to be a bit more insightful than that. With out giving out spoilers I can tell you I'm 11 episodes in and there isn't filler or fluff, the anime stays very much on track in terms of its plot. Which by the way despite my earlier comments is a bit more involved.
Itsuka Shido, the male protagonist, basically tries to save several extraterrestrial beings called "Spirits" by getting the spirits to accept/love him. To do so, he goes on a "Date" with each and one of them.  Spirits, when they appear in Earth causes a mass destruction, called spacequakes, which can be big or small, but either way cause casualties and deaths.Spirits also have their personal weapons and armor, called Angel and Astral Dress. Which is why his adopted sister tells him she doesn't want him to defeat them just "maker her fall in love with you, and save the world".
Initially Shido refuses, but realizes that he wants to take responsibility in order to help everyone, including the spirits. The humor and light-hearted aspects of the series come from the fact that he is coached using dating SIMs and a panel of relationship experts that monitor his dates with a Spirit and give him advice.
In the first episodes Shido encounters a Spirit designated "The Princess", since until Shidos intervention nobody has tried to mediate with the Spirits they usually have designations or titles rather than actual names.
When Shido encounters the princess she mistakes his intentions as someone trying to kill her (he is at this point unaware of what Spirit's are) and is saved by his classmate Origami. Origami is wearing mechanized battle armor as part of the ASF (Anti Spirit Force) part of the Japanese Defense Forces, a special unit for countering Spirits.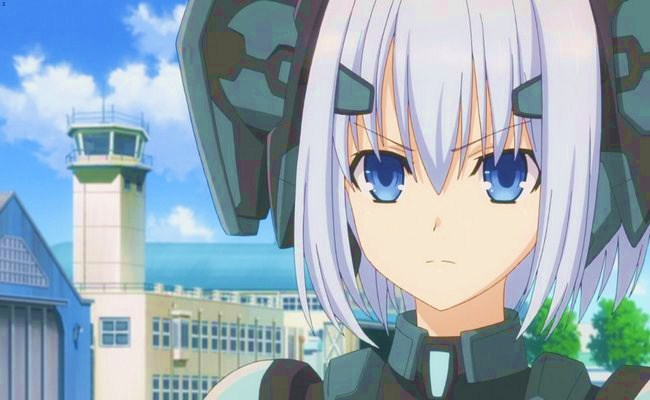 Shido's sister explains the situation to him, and that he has the rare ability to "seal" a Spirits power with a kiss, but first he must make the Spirit trust him, the most expedient way being for him to date them and earn their acceptance and open themselves up to him. He initially rejects this idea, but ultimately agrees for sake of helping everyone. Part of his motivation for this is the server and lonely expression on "Princess's" face and the reluctance to fight he reads off of her. Added to this is the feelings he experienced when he thought his sister may have been hurt in the spacequake.
The series opens up light heartened enough, but just beneath the surface you find real character depth as Shido realizes that this is not a game but necessary to save not only the lives of people from the spacequakes, but these girls who are scared and are entering a world as strangers and being forced to be alone as well as fight for their lives.
The series does a good job of making us care about the characters early, which allows it to overcome some of its obvious weaknesses. It also gives us beautiful and intense action sequences and real emotion and moral questions within its somewhat "hokey" plot.
I'm recommending watching the first 5 episodes of this series as giving it a fair shake, I'm sure if you do that you will see why I enjoy it and why I think it actually executes a lot better than some of the anime I mentioned at the beginning of my review.
About Outlaw Rave
Founding Member of Anime Arsenal. Outlaw Rave writes reviews for Anime and Manga primarily as well as reviews of AMVs while also doing most of the photohop editing and composites for the site as well as original Anime Music Videos. Favorite Anime(s): Escaflowne, Sword Art Online, Gundam 00, Cowboy Beebop, Fate Stay/Nite, Fate Zero, Air TV, Attack on Titan, Mirai Nikki, Hellsing Ultimate.